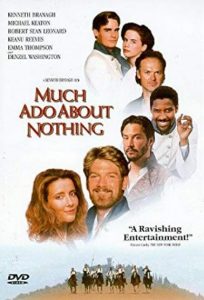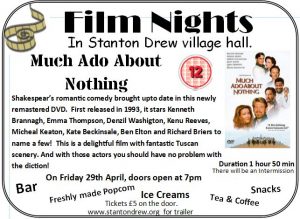 Much Ado about Nothing will be shown
on  Friday 29th April 2022.
This will be the last film of the season. We will be opening again on 30th September 2022
Doors open at 7pm to get your drinks, popcorn, have a chat and to take your seats for a 7:30 start.
Tickets £5 each on the door.
Click here to see a you tube trailer
You will probably be requested to open it in a separate browser window, this is ok.